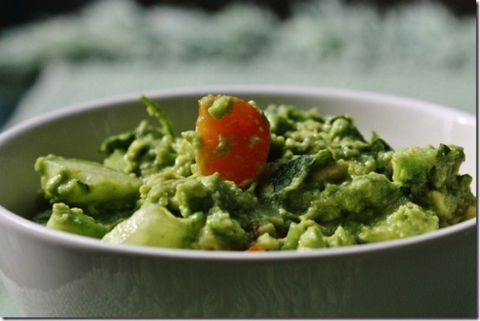 Dips, Spread, sauce & Butter
Our Dips are home made, filled with spices and natural organic products; they come with a set of Gluten free crackers, salad leaves and a set of fresh organic veggies.
Ideal as a snack, a starter or for a party, they will fill you with reach flavors while staying healthy!
Edamame Hummus
Nutrition score per serving: 96 calories, 3g fat, 3g carbs, 2g protein, 1g fiber
Creamy, Low-Calorie Kale Dip
Please taste buds and diet plans alike by swapping the calorie-busting spinach dip with this kale ricotta dip. It tastes almost as creamy and just as delicious — seriously, you'll be surprised. And at only 24 calories per 1/4-cup serving (not to mention a good dose of vitamin A), it's practically guilt-free.
Kale Pesto
Pesto isn't just reserved for basil. This recipe tosses raw kale with sunflower seeds into a food processor with lemon and a few more ingredients to create kale pesto. This healthy pesto is great on pasta or whole grain bread but would also work well as a dip for raw veggies.
Cashew Cheese with Meyer Lemon and Dried Cherries
This pairing couldn't be better for a holiday cocktail party treat. And the best news is that it may be a far cry from your standard stilton and apples, or cheddar and crackers, but it's completely delicious and intriguing in its own right: a perfect gift for a host or hostess or contribution to a holiday spread. Enjoy!
Cheesy Parsnip Spread and Butternut Squash
Raw Muhammara (Roasted Red Pepper and Walnut Spread)
We love Middle Eastern cuisine. It's spicy, fragrant, warming, and nearly always vegan friendly.
Sun-dried Tomato Hummus
Perfect Raw Hummus
Ginger Lime Edamame Hummus
Sweet Potato Hummus
Contact us, we will make special ones for you !
As Usual, we will deliver them free to your Home or Office