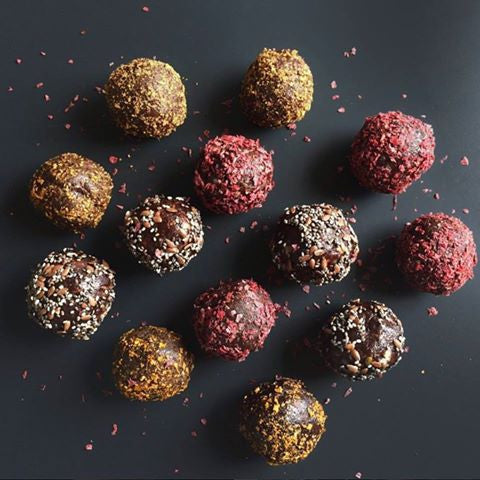 Energy Balls
Raw and Vegan, Hand made and full of healthy products (Raw cacao, coconut, Oats, Honey, Cashew..) so they taste amazing !
Each Energy Balls has more proteins and fibre than 4 bananas ! They are High in Energy and low in Fat (only Healthy Fat is added)
Order them by Quantity or by Jar. This is the perfect morning breakfast or snack to keep you Energy up !
Only 3 to 4 in the morning will keep you full until lunchtime. 
We will deliver them to your Home or Office
Contact us and we will make them with the ingredients you like !