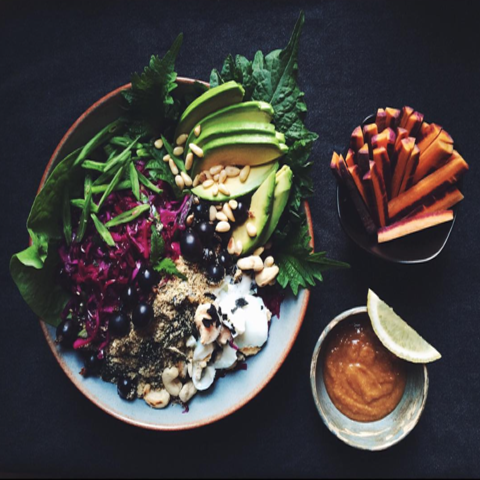 New! Red cabbage and runner beans salad
Sliced red cabbage and runner beans wilted in dressing of Umesu (salty plum vinegar), rice vinegar and coconut oil, all slightly heated.
Avocado and toasted pine nuts on green leaves (amazing flavour combination!).
Ground toasted sesame+nori seaweed. Crumbled boiled egg.
'Josta berries', a cross between black currants and gooseberries
Purple carrot sticks and miso/lemon/water dip.