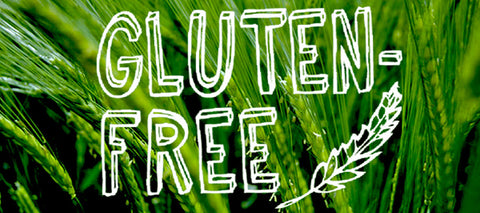 Salads&starters
Peach Yogurt Salad
Nutrition score per serving: 276 calories, 11g, 29g carbs, 20g protein, 4g fiber
Thai Shrimp Salad
Nutrition score per serving: 364 calories, 21g fat, 28g carbs, 17g protein, 3g fiber
Kale, Quinoa, and Blueberry Salad
For a powerhouse salad loaded with flavor, try this kale and quinoa salad. With vitamins A, C, and K (kale) and healthy fats, protein, and fiber (quinoa), it's a healthy lunch option that will fill you up.
Simple Raw Salad
The secret to tender, raw kale leaves is revealed in this kale salad. The leaf-marinating process, which involves letting the kale rest under a lemon and olive oil dressing for one hour, relaxes the leaves and makes them the prime base for any starter course. Throw in pine nuts and feta, and we might have found the new Greek salad.
Better-Than-Trader Kale Salad
This salad isn't anything to laugh about. Loaded with protein-rich legumes like chickpeas and edamame, this is one kale dish that will leave you full for hours. Inspiration for this recipe comes from a Trader Joe's prepackaged salad, but this version is not only cheaper, but also ecologically friendly.
Shredded Salad
Double your dose of cruciferous veggies by mixing brussels sprouts with kale in this shredded salad. This salad makes a refreshing side dish for any meal.
Raw, vegan, goat cheese Salad
Sunflower Seed and Carrot Pate Salad
Raw Muhammara (Roasted Red Pepper and Walnut Spread) Salad
Dark greens, tomatoes, endive, and fresh asparagus Salad
Spicy Sweet Potato Salad
Cooking for a table of guests with dietary restrictions ranging from Paleo to gluten-free and all the way to vegan? This spicy sweet potato salad is the answer to your prayers. High-fiber sweet potatoes lay the base, while an antioxidant-rich red pepper and jalapeño dressing ties everything together. 
Slow Cooker Shrimp and Artichoke Barley Risotto
Barley and risotto are normally words associated with fancy, fussy food. Not so with a slow cooker! This recipe takes about ten minutes to prep, so there's no excuse not to whip up some risotto.
We will replace the shrimps by healthy fish if you suffer from High Cholesterol!
Soba Noodle Salad With Ginger-Peanut Dressing
The combination of citrus and spicy peanut sauce in this soba noodle salad with ginger peanut dressing makes it a perfect Summer supper — or lunch. Added bonus: buckwheat noodles contain a bevy of nutritional benefits.
Marinated Chickpea Salad
This marinated chickpea salad is a brown-bag delight. Serve with some gluten free pita or over a bed of greens to bulk up your meal.
Spicy chicken chili Salad
Pepper stuffed with ground turkey and tomatoes
Cabbage hemp salad
Tahini Salad
Can't get enough of chickpeas? This hearty vegan tahini salad will keep you full and energized for the rest of the workday.
Millet Lentil Tomato Salad
When it comes to your grain choice, if you're in the mood for something a little different, try this millet, lentil, and tomato salad. The make-ahead dish is a satisfying and filling daytime lunch and is easy to bring to work.
Asian Sesame Buckwheat Salad
If you're not getting enough fiber in your diet, buckwheat groats are an ideal addition to your lunch rotation. This vegan buckwheat salad recipe includes tempeh bacon and an Asian sesame dressing for even more flavor.
Asparagus Quinoa Salad
There are a million ways to make a quinoa salad, but this asparagus chard quinoa salad recipe shines with the use of fresh, detoxifying produce and a light vinaigrette. Filling, but not too heavy — perfect for your next office lunch.
Colourful Cabbage Salad
An avocado-topped colorful veggie salad will be something to look forward to when it's time for lunch. This detox cabbage and carrot salad comes with a tangy tahini dressing that will satisfy taste buds.
Egg(less) Salad
In one version, press and bake the tofu before crumbling into a mixture spiked with maple syrup, cumin, coriander, and soy sauce. Or try our more traditional "egg" salad.
Contact us, we will make special ones for you!
As Usual, we will deliver them free to your Home or Office