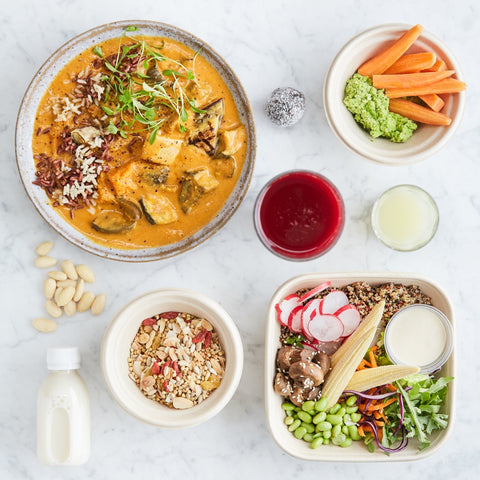 Summer Set Vegan Package
WHAT'S IN THE BOX?
1,300 daily calorie intake
Daily delivery includes breakfast, lunch, dinner, pudding, plus 1 juice, 1 nut pot and 1 snack.
Rich in proteins and essential fats from 100% plant-based sources
Packed with delicious whole grains, legumes, vegetables, fruit, nuts and seeds
100% Fresh and Organic ingredients
Always dairy, refined sugar and wheat free

 

The Summer Set package, suitable for men and women, aims to boost your energy levels, your mood, improve your sleep, digestion and general health and wellbeing. Grab a friend and do the Summer Set together, or go solo and set your own goals.






The Summer Set is designed to be a fun and motivating way to feel good this summer without stressing over calories and measurements. It's about enjoying the benefits of natural, freshly-made food along with some movement and invigorating your body and mind during what tends to be the most social months of the year.