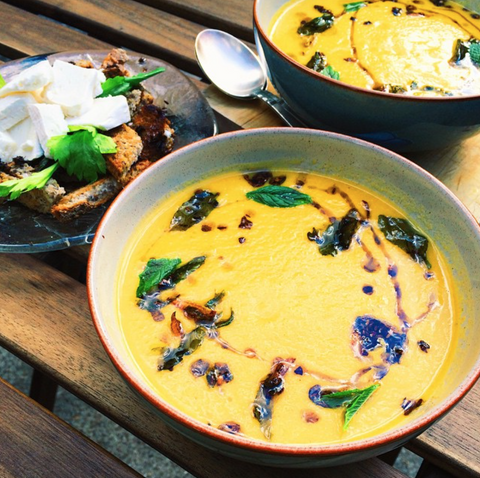 New! Sunny Sunday Soup
carrot lentil with spiced oil and crispy mint leaves!
The soup is splendidly simple in ingredients - the killer addition is the spiced oil drizzled on both the soup and pieces of toast. Grate some carrots into a pot, add water and some chopped up shallots, celery and a handful of washed lentils
With a good squeeze of lemon juice and a few slivers of lemon peel.