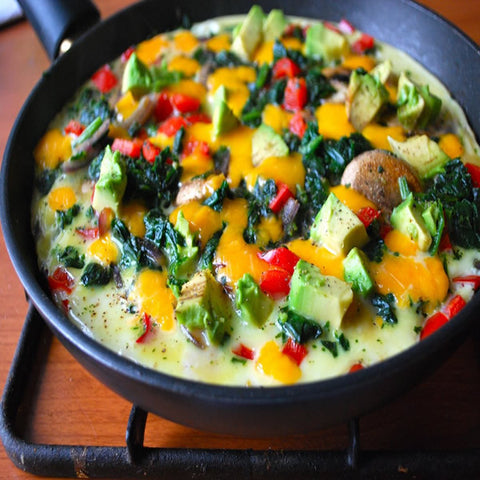 Veggie Omelette
Our nutritionist prepares an egg white omelet stuffed with onions, spinach, broccoli, and feta for a low-calorie breakfast of champions.
Combined with a handful of berries, water, and a smoothie, the meal is designed to keep you feeling full until lunchtime.
This delicious dish is great to keep you full for hours. The omelet is packed with protein, which will keep your blood sugar stabilized. Breakfast cereals and bagels are high in carbohydrates that leave you hungry and crashing shortly after you eat. This is also a perfect meal for anyone following a gluten-free diet.