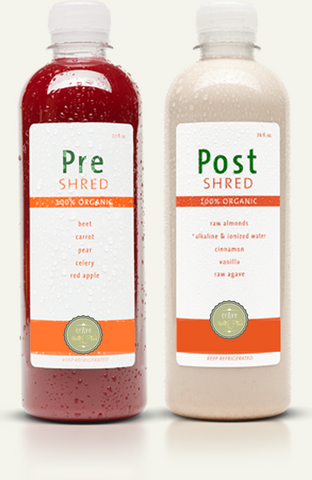 Workout Juices
What is Shred?
The Shred component consists of two specially formulated pre- and post-workout juices designed to increase performance and maximize recovery.

How does it work?
Drink the nutrient dense Pre Shred before your workout and the protein packed Post Shred as your recovery meal. This powerful pair provides the fitness enthusiast with the perfect complement to the Reset Cleanse and can be used between cleanses as a superior real food alternative to engineered performance nutrition.
Ask us if you are not sure about the level you need to commit. We will deliver them to your Home or Office!